Home About Us News JSM 2020 Competitions Join Us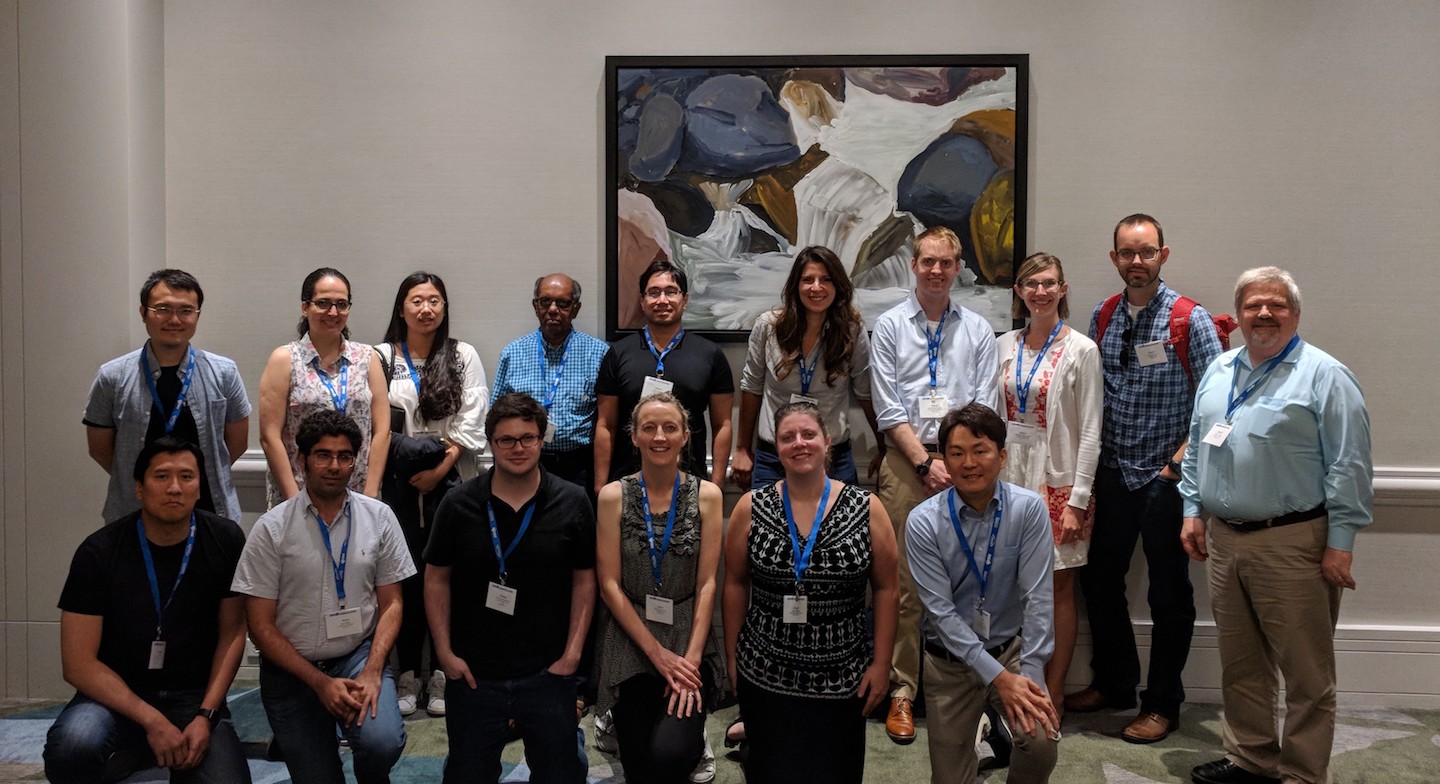 Astrostatistics Interest Group at JSM 2018, Vancouver, BC
---
Latest News
AIG Business Meeting during JSM 2020
Aug 3, 2020
The Astrostatistics Interest Group will hold its annual business meeting at 1pm on Aug 3 via Zoom. For details, see the JSM 2020 program.
JSM 2020 astrostatistics program
June 2, 2020
The Astrostatistics Interest Group is happy to announce our contributions to the JSM 2020 program
Finalists of the 2020 Student Paper Competition
March 5, 2020
We are excited to announce the finalists of the 2nd Annual Student Paper Competition. The winner of the contest will be announced during the Joint Statistics Meeting in Aug 2020. All the finalists will present their work at a dedicated session (date/time TBA). In alphabetical order.

Richard Feder-Staehle (Cal Tech) – Multiband Probabilistic Cataloging: A Joint Fitting Approach to Point Source Detection and Deblending
Matthew Ho (Carnegie Mellon) – A Robust and Efficient Deep Learning Method for Dynamical Mass Measurements of Galaxy Clusters
Oliver Philcox (Princeton) – Inferring Galactic Parameters from Chemical Abundances: A Multi-Star Approach
Collin Poitisch (Carnegie Mellon) – Trend Filtering: A Modern Statistical Tool for Time-Domain Astronomy and Astronomical Spectroscopy
Josh Speagle (Harvard) – Photometric Biases in Modern Surveys
---
Interested in Astrostatistics?
Join the ASA Astrostatistics Interest Group: Provide your Name, Email, Affiliation, ASA number
Explore the Astrostatistics and Astroinformatics Portal
Check out our Library and look through recent papers on astrostatistics
Start attending Astronomy seminars at your organization