About Us Join AIG Competitions News JSM ASAIP [ASA]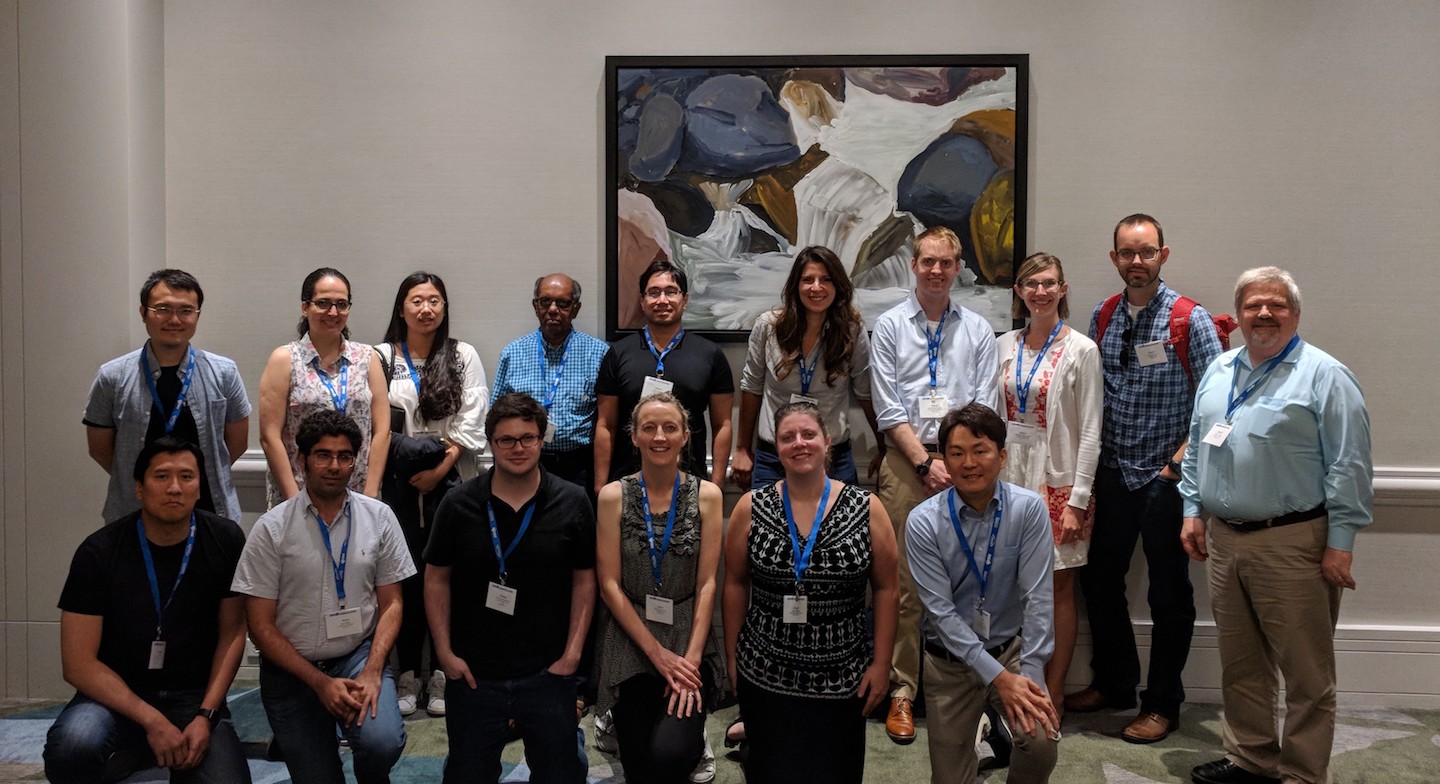 Astrostatistics Interest Group at JSM 2018, Vancouver, BC
---
JSM 2021
Feb 6, 2021
Five astrostatistics sessions have been approved during JSM 2021. If there are other items of interest to the AIG, please contact us to let us know.
Finalists of the 2021 Student Paper Competition
Feb 2, 2021
Alex Gagliano (UIUC) GHOST: Using Only Host Galaxy Information to Accurately Associate and Distinguish Supernovae
Karthik Reddy (UMaryland) X-Ray-to-Radio Offset Inference from Low-Count X-Ray Jets
Lu Li (Shanghai Obs) Modeling unresolved binaries of open clusters in the color-magnitude diagram
Matt Nixon (Cambridge) Assessment of Supervised Machine Learning for Atmospheric Retrieval of Exoplanets
Willow Fox-Fortino (UPenn) Reducing ground-based astrometric errors with Gaia and Gaussian processes
AIG Office Bearers
Jan 1, 2021
New office bearers have been installed for the year 2021.
AIG Business Meeting 2020
Aug 3, 2020
The Astrostatistics Interest Group held its annual business meeting via Zoom at 1pm on Aug 3 during the JSM. For details, see the JSM 2020 program.
---
Interested in Astrostatistics?
Join the ASA Astrostatistics Interest Group: Provide your Name, Email, Affiliation, ASA number
Explore the Astrostatistics and Astroinformatics Portal
Check out our Library and look through recent papers on astrostatistics
Start attending Astronomy seminars at your organization
Contact